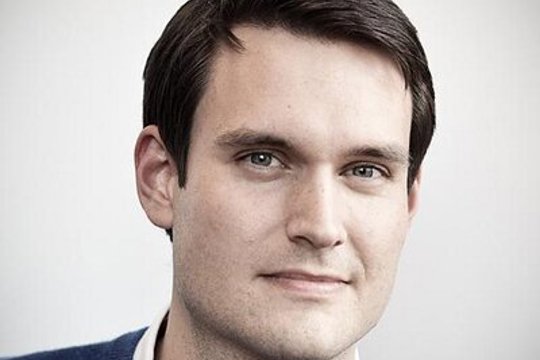 When I stepped down from the board in 2015 my family and friends thought I was crazy. I'd spent a decade working to get a seat at the table. Once I'd made it, I knew I'd made a huge mistake. I'd spent years becoming disconnected from the work that energised me. Something had to change.
LUKE BATTYE
Managing Parter, Sprint Valley
That summer I chose a new path.
I came to the realisation that for me, work had to be thrilling. My grandfather escaped from the Nazis seven times. My grandmother hitchhiked to the Congo on cargo ships in the 20s. My Dad had a war chest of stories from his time travelling the world. We all stand on the shoulders of giants and I couldn't be the one to break that chain of adventure. 
I wanted work to feel like a theme park. Energetic, exciting and most of all, packed with moments that I'd cherish as I grew older. When new recruits ask me for advice I ask them one question: "what does the perfect day at work would look like to you?". Are you writing? Selling? Making? Planning? The path to happiness seems simple enough: find a way to fill more of your day with the work that lights your fire. 
That's what Sprint Valley is to me. It's a place where I come to work with incredible people to tackle thrilling challenges that push the envelope as far as it can go. Since we incorporated in 2017 people seem to be drawn to what we're doing. This idea of blending the science of behaviour with the art of innovation connects with people in a way I hadn't expected. We've had some of the world's greatest thinkers reach out to collaborate, along with some of the world's most exciting organisations. 
Together we've travelled the world, tackling everything from loneliness in the elderly, to driving donations when hurricanes strike through to changing the way millions of people in India experience one of the world's super brands. It's been a remarkable ride and it turns out the old saying is true: "The harder you work, the luckier you get".
Where next?
My ambition for the business is simple: I want Sprint Valley to be a place where your most treasured work happens. I want to build a magnetic culture that continues to attract exciting collaborations between inspiring people who believe, like I do, that work can and should be thrilling. So if you've found this note and it resonates with you, even just a little, drop me a note, I'd love to hear your story now that you've heard ours. 
Lets join forces
Partner with us
Collaborate with some of the world's leading behavioural scientists, design thinkers and corporate innovators.
Get in touch to discuss how we can help you find opportunities, create value, accelerate outcomes and innovate with confidence.
LET'S GO