Innovation Kit
A toolkit for inventive thinking
Define the real problem.
Help your team define the best starting point for your challenge.
Explore inventive solutions.
Guide teams through a series of activities to help them uncover new solutions.
Test before you invest. 
Help your team build evidence for bold ideas before making big commitments.
TRAINING RESOURCES
Fully loaded with training resources.
Each kit comes with a ready made agenda, workshop guide, facilitator notes, preparation checklist and custom Spotify soundtracks.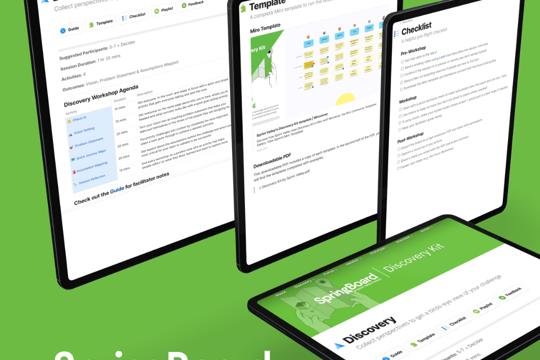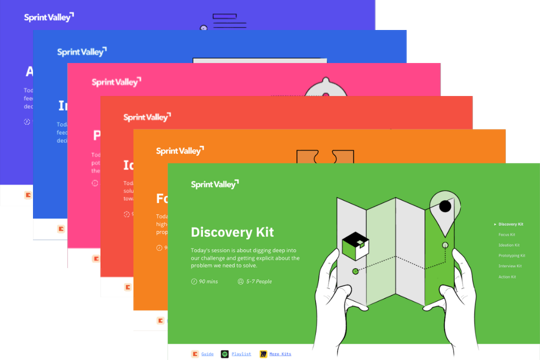 What you get
Everything you need to navigate complexity.
Each kit comes with a ready-to-facilitate remote workshop template.
Discovery - Collect perspectives to understand your challenge
Focus - Identify the most valuable problems to solve first
Ideation - Uncover new high-potential solutions
Prototype - Make solutions tangible to test ideas with real users
Interview - Learn what users really need for a solution to work
Action - Plan new experiments to test your ideas in the wild