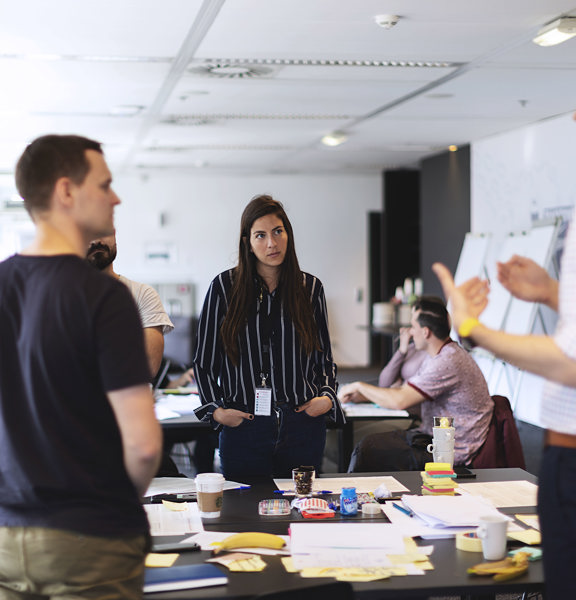 SOVEREIGN CAPITAL PARTNERS CLIENT STORY
How do you help teams uncover new growth opportunities?

Sprint Valley has shown us how behavioural science can have a meaningful impact on a range of commercial situations and have seen first-hand impressive results consistently delivered in one of our portfolio companies 
JEREMY MORGAN
Partner, Sovereign Capital Partners
Company Profile
Private-Equity owned Debt Recovery group 

Transitioning to new operating model

600 employees across 3 UK offices
Worked with: Investors, Board, Operations, HR, IT
Client Challenge
Ambitious growth plans from the Private Equity owners 

Over 2 million Debtor cases managed p.a. across 100+ clients

Recovery performance was strong but flat 

Hunger for external fresh perspectives to find new opportunities 
Our Approach
Programme of experimentation to optimise the customer journey 

Co-designed a 'test and learn' engine to automate experiments 

Built a measurement framework to assess and track impact 

Ongoing support to lock-in gains and identify new opportunities

Applied insights across multiple channels to leverage investment
Results
+20% improvement in revenue (profitability gains higher)

Over 250,000 debtors avoided court action as a result

Established a 'test and learn' culture across the business

Development of new intellectual property to support investor story

Finalist "Technology Innovation of the year" at industry award

SUGGESTED SERVICE
Is your team ready to make a strategic leap?
Re-ignite teams by unlocking their progress on a strategic challenge. Perfect for teams who need to make strategic leaps, fast.
OUR WORK
Customer success
LET'S JOIN FORCES
Partner with us
Collaborate with some of the world's leading behavioural scientists, design thinkers and corporate innovators.
Get in touch to discuss how we can help you find opportunities, create value, accelerate outcomes and innovate with confidence.