OXFORD UNIVERSITY CLIENT STORY
How do you equip future leaders with the confidence to innovate?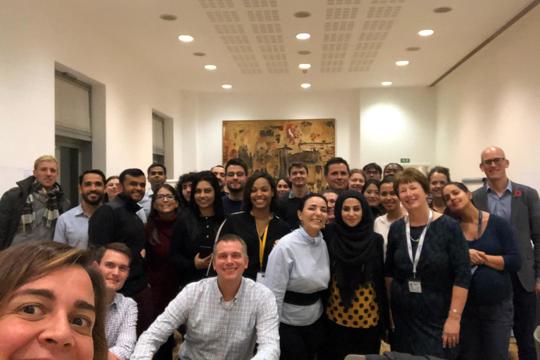 The run-up to the event was brilliant, and the day was tailor made for our particular aims and outcomes. The techniques that Sprint Valley used were clear and effective and we had great feedback from our students which is critical to us.
NATALIE BERGE
Programme Manager, Said Business School, University of Oxford
THE CHALLENGE
Over 5m elderly in the UK see TV as their main source of company. 

The UK's ageing population is growing, and sadly is becoming increasingly isolated due to fragmented families and the rise in social technologies. What services could be delivered to transform the quality of life for this group? 

THE APPROACH
Re-imagining how generations connect. 
We wanted to re-imagine how generations connect. We used Ignition, our signature workshop to bring together Oxford's MBA students and generate new ideas to help AGE UK reduce loneliness
amongst the elderly.
THE PROCESS 
Breakthrough thinking in just 8 hours. 
We facilitated breakthrough thinking in just 8 hours 

We worked with the university and charity to frame a challenge statement for teams to work on at the event 

We designed a custom one-day Design Sprint and Design Thinking training experience delivered at Oxford's Saïd Business School 

We coached 7 teams through stakeholder interviews, problem framing, idea generation, value proposition design, prototyping and pitching 

We supported 35 MBA students through a Dragon's Den-style pitch to members of the university and charity with the chance to win a spot at the European final 
THE RESULTS
Client outcomes
35 MBA students trained on Design Thinking methodologies whilst tackling a life brief from AGE UK
Over 400 ideas generated and 7 innovations prototyped and pitched in just one day
Winning team was selected to take their idea through to a European final in Paris
OUR WORK
Customer success
LET'S JOIN FORCES
Partner with us
Collaborate with some of the world's leading behavioural scientists, design thinkers and corporate innovators.
Get in touch to discuss how we can help you find opportunities, create value, accelerate outcomes and innovate with confidence.